Sparknotes is known for its ample array of free and helpful study guides, summaries, literary analyses, and much more. As students ourselves, we have collected a list of some of our top favorite alternative websites similar to and like Sparknotes that can help students and teachers on literature research, essay help, and general studies.
What are some free websites and resources like sparknotes?
15. Cliffsnotes: Great resource for high school, college, and graduate students. They have comprehensive literature notes including book and chapter summaries, character analyses, quizzes, essay questions, to name a few. Their "Study Guides" section also has structured notes on various other non-literary subjects from biology to astronomy and physics.
14. LitCharts: Brought to you by the same founders of Sparknotes, LitCharts provides equally fantastic study guides and literary resources, from character analysis to themes. With its downloadable and succinct pdf study guides, LitCharts.com stands out from the rest of the book summary sites like Sparknotes.
13. eNotes: eNotes is great for succinct notes and analysis on literature. eNotes also has an interactive forum, where teachers and professors can help answer students' questions on literature and books.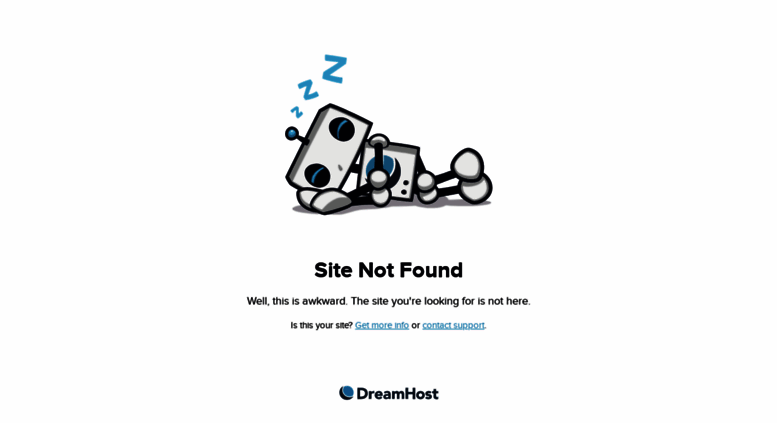 12. JiffyNotes: Like TheBestNotes, JiffyNotes has a clean and simplistic design, but don't be fooled by appearances. JiffyNotes, similar to Sparknotes, has an alphabetical ordered selection of literature, including chapter summaries and plot overviews.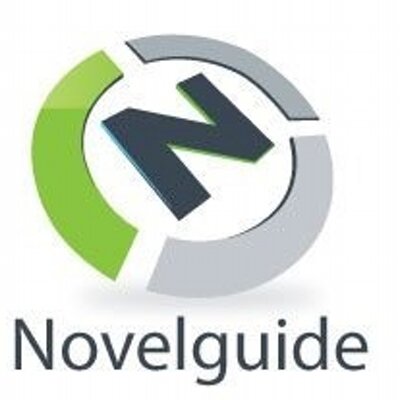 11. Novelguide: Novelguide is good for plot summaries, and what is nice about this website is that it has a "Discuss & Q/A" section, where students can discuss their questions about a literature topic or seeking for homework help.
10. Shmoop: Shmoop literally speaks like a student, like oh my god – student vernacular, which can make its study guides, test prep, and courses easy to understand. The "Free Resources" section contains free literature guides, by alphabetical order.  Shmoop is a go-to if you're lost on the meaning of a chapter or just trying to find some ideas for an essay topic. We got you, bro.
9. BookRags: BookRags is unique in that this website also contains lesson plans for popular fiction and nonfiction books, including The Hunger Games and After Tupac and D Foster, etc. Similar to Sparknotes, BookRags is a top website that contains detailed character guides, plot overviews, and theme details for students.
8. Actionable Books: Actionable Books is a new community for book lovers and writers. They have book summaries for the world's best business books, as well as interviews with business leaders and bestselling authors around the world.
7. Blinklist: Blinklist is an app that allows you to read book summaries and key lessons from over 3000 nonfiction books. A website similar to Sparknotes in terms of a wide library of books, Blinklist can help students reading nonfiction. The first 30 days of subscription is free.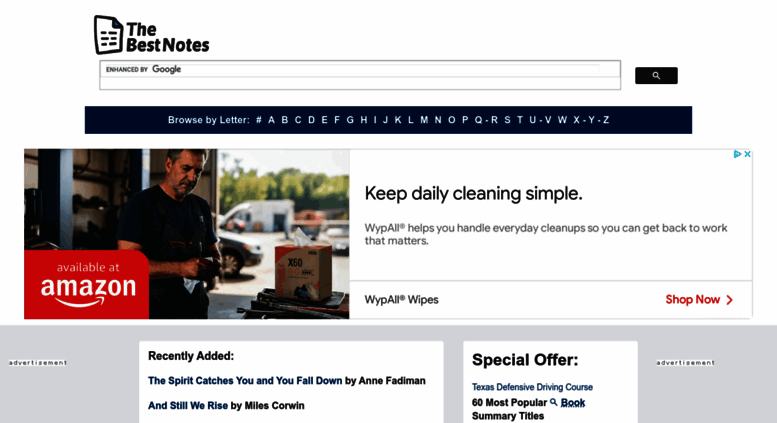 6. TheBestNotes: TheBestNotes is relatively new compared to Sparknotes and Cliffnotes. TheBestNotes contains popular book study guides. We especially liked how TheBestNotes has a concise design, making it easy to maneuver through the site without being bogged down by excessive amount of ads.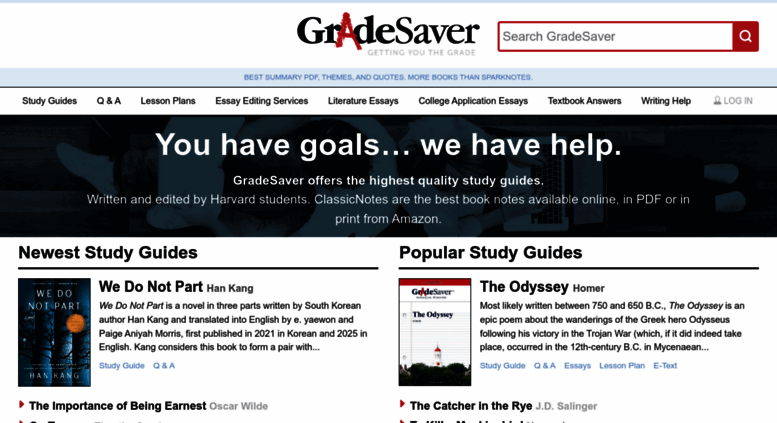 5. GradeSaver: Like Sparknotes, GradeSaver is an excellent website for literature essays and study guides. What we especially liked about GradeSaver as students is that GradeSaver has great detailed analyses for each chapter of the book or novel. Another unique aspect about GradeSaver is that it has its own "Essay Editing Services."
4. New York Times Book Review : Yes, New York Times. Not many students think of it, but the New York Times Book Review section contains a great wealth of critical review analysis on some of the latest books, classic novels, best sellers, and even children's books. They may not have that book or chapter summary you're looking for, but their book reviews – often done by critically acclaimed book reviewers – can provide insight into the thematic, historical, or literary relevance of the book, novel, or short essay. Certainly, they can help spark an idea or two for your long-awaited essay, just like Sparknotes can.
On a similar note, Goodreads is also a hidden gem site similar to Sparknotes with its wide collection of book reviews made by readers from around the world. Not many people think about Goodreads as a go-to website for book reviews and analysis, but they have ample discussions in there by bookworm lovers. Goodreads describes itself as a "[free] search its database of books, annotations, and reviews." A good start is to read the comments of other readers to gain new understandings and angles of the book you're assigned in school, or it's another good place to find the next hidden gem book to read for fun. 😉
3. PinkMonkey: PinkMonkey has over 460 free online book summaries and literature study guides. We particularly enjoyed its "Digital Library" that can provide the exact text of a book's chapter when you're viewing its referenced chapter summary and analysis. Similar to Sparknotes' selection of books, PinkMonkey has its selection of book notes in its "MonkeyNotes" section.
2. Project Gutenberg: Looking for free ebook pdfs for that Shakespeare novel or late 1800s book? Well, Project Gutenberg's got your back! With over 59,000 free ebook pdfs, Project Gutenberg has a wide range of books and literary categories that are free, public, and open-access. Like Sparknotes and the free access to its website resources, the Gutenberg site can help save money for the average college student.
1. JStor: For AP English Literature and Language students, college, and graduate students, JStor is vital to a well-written and cited university level essay. As a research database and search engine, JStor is especially helpful for bringing in literary sources and various perspectives from other authors on the essay you're writing on. Type into JStor's search bar to look for other literary critics' essays, analyses, and reviews on the book. Although Jstor requires a subscription to view some of the articles in it, many articles are free and open-access. Many college and university libraries – and even high school and local libraries –  also offer free subscription access to JStor, so ask your local librarian.
Bonus! Moosmosis: We also have a section of literary analysis essays as well. Our literature essays draw in various sources of literary criticism. They are mostly at the AP (Advanced Placement) English Literature and Language level, or at a university level. We look forward to growing our selection, and we always welcome book suggestions to analyze. Here's the link to our free and open-access Literature Section.
We hope this list of websites helps you with your studies! What resources similar to Sparknotes do you use? Feel free to let us know in the comment section below.
 Copyright © 2021 Moosmosis Organization: All Rights Reserved
Please Subscribe and Like our Facebook page to support our open-access youth education initiatives! 🙂